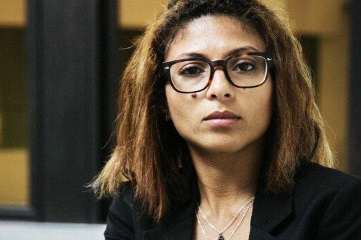 Amnesty International supporters around the world have campaigned alongside my family and I and are continuing to call for the immediate and unconditional release of Raif Badawi and all other prisoners of conscience in Saudi Arabia. Around the world, I think it is imperative that we recognize that Human Rights are universal.
Expressing an opinion, criticizing a religion, choosing one's religion or not choosing a religion at all, freedom of sexual orientation, right to political activism and association, right to fair trial, right not to be tortured—all of these are universal rights. Many men and women in different parts of the world are fighting for these very rights and paying a high price for that. Listen to their voices and do not be indifferent.
On 13rd September join the 6000 people who'll take part to the Human Chain for Human Rights around Tre Cime di Lavaredo in the Dolomites and bring down the wall of indifference. Do it also for my husband Raif Badawi!